It's that time of the week again when I send out my top 3 picks that I'm watching in the Dark Pools.
Although we are approaching the holiday season, I think there are opportunities popping off everywhere lately… 
And I wouldn't be surprised if a trader tries to sneak a quick trade in before 2021 to scoop up stocks at "low" prices.
Now, I don't know exactly what the stock market is going to be like in the near future, but what I do know is that so far they like what they are hearing.Plus, with Jannet Yellen possibly leading the Fed means there will be an abundance of money flowing into the markets once again.
But I don't want to get ahead of myself… I still need to be able to pick the right stocks to get into.
And one way I do this is by monitoring the order flow in the Dark Pools.
You see, even though it might be riding the coattails of the big traders, I'm able to land massive gains*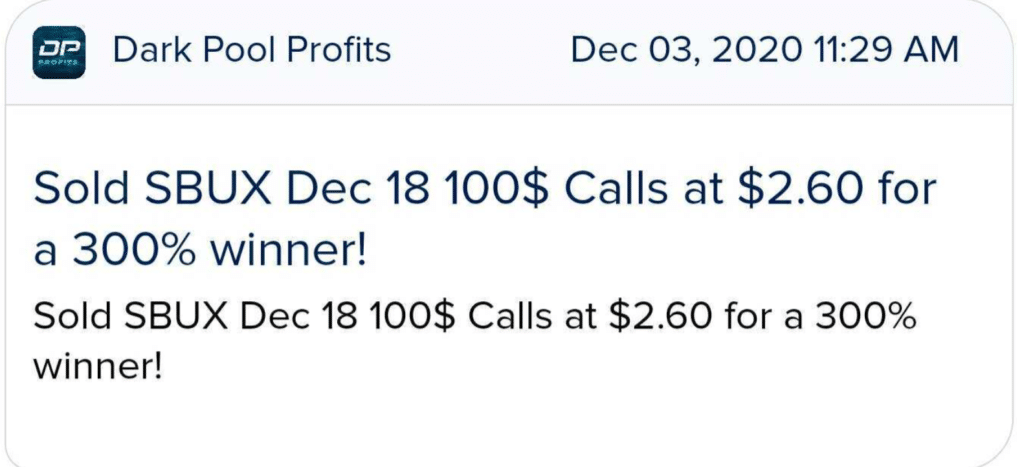 I was able to land a 300% winner on my SBUX trade that I spotted in the Dark Pools just the week before.*
I focus on momentum and price action when it comes to following the smart money in the dark pools.
You see, I believe it's crucial to identify momentum and reliable patterns and areas of critical technical support and resistance for momentum breakouts.
Let me show you the patterns I've spotted in some of my favorite stocks and how the Dark Pools could trigger positive momentum to the upside.
NIO is a manufacturer of electric vehicles, specializing in the private automotive industry.  

NIO aims to revolutionize the technology that leads the way for autonomous vehicles

They have a global headquarters, with locations in Shanghai, China; San Jose, California; and Munich, Germany

NIO has expanded their technology to include Formula-E with R&D and production of Formula-E race car.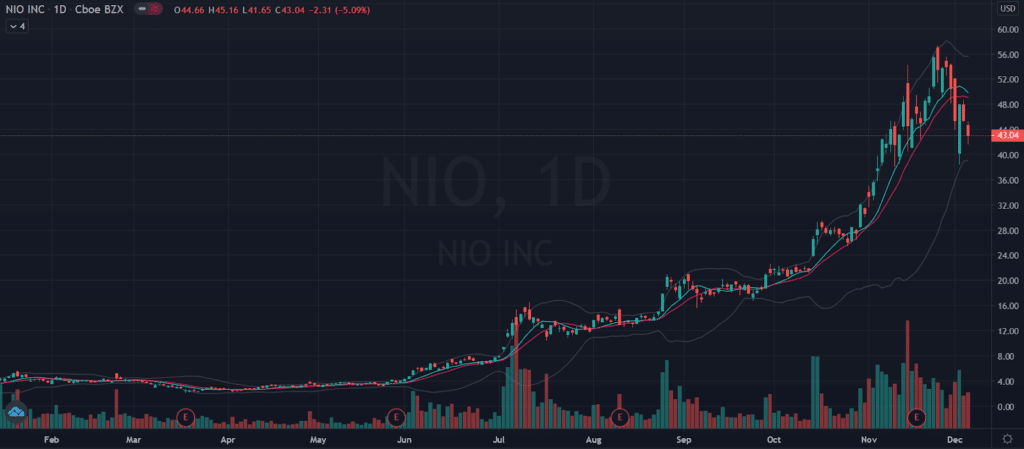 LI AUTO INC ADR (LI)
Li is headquartered in Beijing, with manufacturing in Changzhou, with 35 retail centers in 30 cities.  

Li Auto Inc is China's latest new energy vehicle producer

Li One SUV is a "New Energy Vehicle", which can be purchased as fully-electric or hybrid powertrain models

Li is one of the few automobile manufacturers that allows drivers to charge the battery pack with electricity or gas.

This is Li's new EREV (Extended Range EV Technology), and can be favorable for many who have limited access to an EV charging location.

Li raised over $1.4 billion in the U.S. IPO, and the shares are listed on the NASDAQ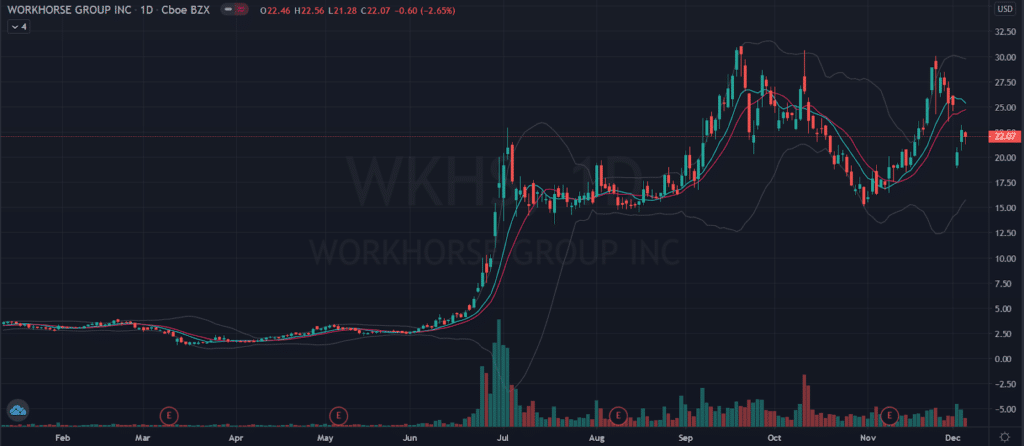 Learn How I'm Trading The Dark Pools
Regardless of whether I decide to trade these stocks or skip them entirely, there is a lot of opportunity to piggyback off of the "smart money" by monitoring the dark pools.
And so far this year, I've landed not only a bunch of 100% winners, but all the way up to a 500% winner just by following the order flow*
Now, I know this might not always happen, but in my opinion, I can put the odds in my favor by following the researchers who find these trades for the hedge funds.  
Then all I need to do is sit back and watch the Dark Pool scanner each day as these trades hit.
And only when I find a trade that I want to be involved in, I will only be sending the alert to my Dark Pool Profits members.
So even though these 3 stocks are on my watchlist, that doesn't mean I will be trading them right away. I'll be sure to let premium subscribers know about my moves.
If you want to learn how to piggyback off of Wall Street's largest players, each and every day…. Make sure you join me at Dark Pool Profits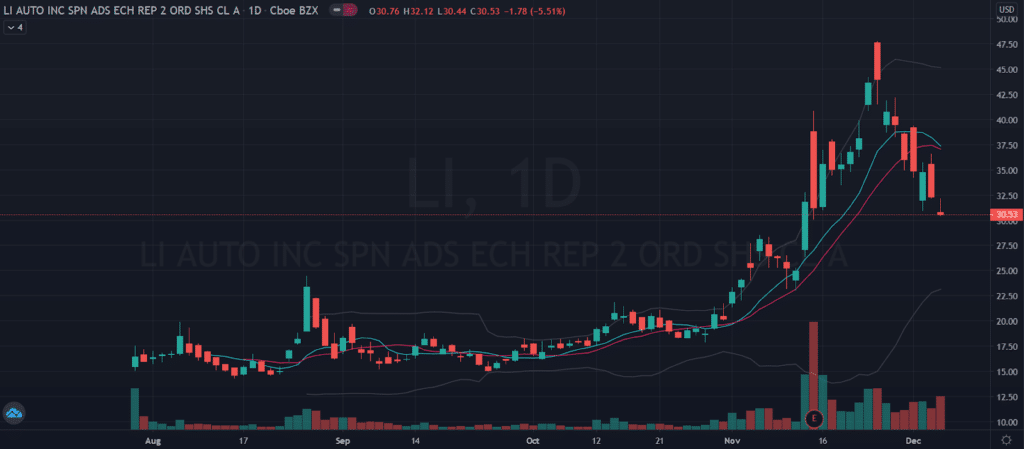 WORKHORSE GROUP INC COM (WKHS)
Workhorse is a manufacturer of Electric Delivery Vehicles, specifically focusing on non-consumer vehicle types

The two main vehicles are built specially for the "last-mile" delivery of consumer goods

WKHS main goal is to target companies such as UPS, FEDEX, USPS and provide clean and electric vehicle delivery services.

All vehicles are 100% electric

WKHS has vehicles delivered to over 800 Ryder locations nationwide.