At first glance, a calendar may not seem that exciting. 
You may think of it as something you just use to remember birthdays or meetings. 
But it happens to be my number 1 trading psychology tool. 
I use it for my premium IPO Payday service to keep track of IPO dates, including quiet periods and lockup periods before and after the initial trading debut.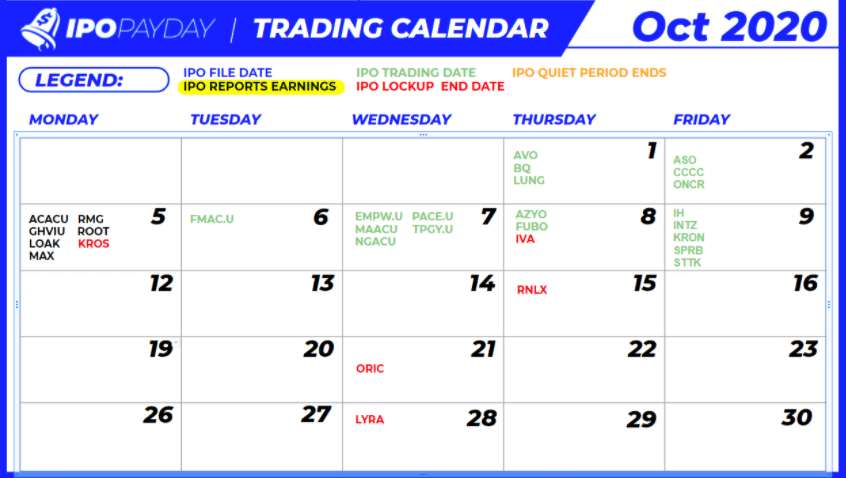 I also use it to keep a daily track of my wins and percentage gains, and stay productive with my trading. 
Have a look at what it's helped me to do already this month through my Power of One trading strategy…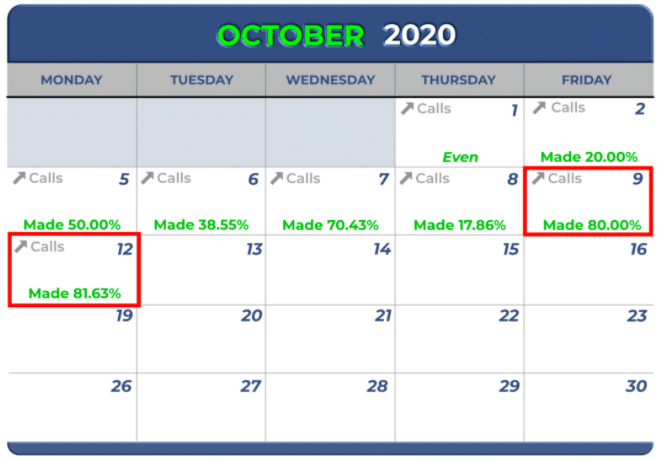 Did you hesitate to join Power of One after my LIVE event Thursday
And miss these two 80% wins?
Get immediate access here before this deal expires  
The benefit of a trading calendar really boils down to 3 reasons, which address the 'what,' 'how,' and 'why' of trading …
Today, I want to talk specifically about each of those points, with regards to my Power of One trading strategy. 
This strategy is HOT right now, and I just rolled out a brand new feature that you can also hear more about in my latest event replay. 
First, a calendar allows us to stay organized.
It allows us to figure out what we need to accomplish each day, so that we can have a successful trading day. 
When we prioritize what we need to do on a daily basis, we can be productive and build confidence in our trading psychology. 
And that's exactly what I love about my Power of One trading strategy. 
It's a daily trade on the SPY, just once per day.
It allows me to emphasize consistency and grow my confidence by targeting double-digit base hits wins every trading day. 
While it still works great for experienced traders like me, boosting confidence is one reason I recommend this strategy to traders just starting off. 
I always suggest that the goal is 10% gains and everything else is gravy. 
When volatility spikes up, as it did last month, I was even able to hit a few exciting home run wins.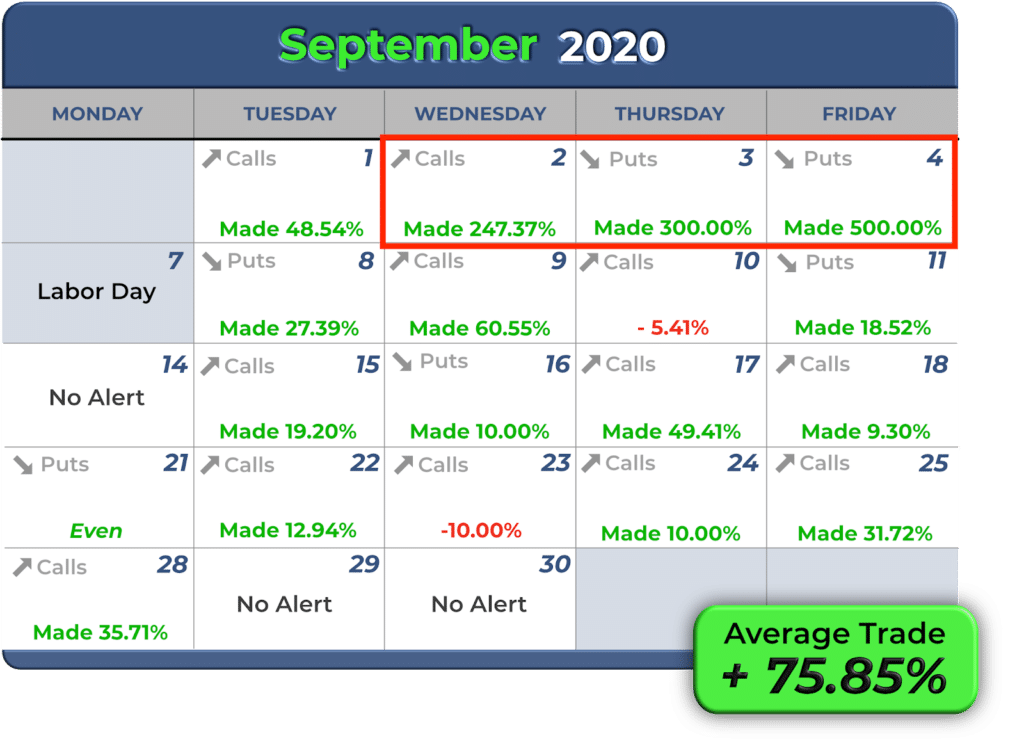 *See disclaimer below
How I Use a Calendar for Trading 
A calendar isn't just about what we want to achieve, but also how we plan to do it. 
You can think of it like a training regimen, in which it helps you get into action every day. 
It pushes us to challenge ourselves and do better everyday.  
It encourages us to start off each day with a fresh state of mind. 
Some people like to start off each day with some mental activity, like meditation. 
For me, I like to get up early around 5 am and immediately go for a run. 
From there I immediately get to work, assessing the market with the help of my "scorecard."
I also refer to it as my Conviction Index.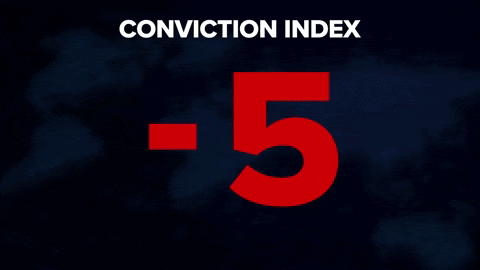 Watch how I put my Conviction Index into play here
My Conviction Index allows me to quickly survey the overnight futures market.
And boil down EVERYTHING happening in the global economy to just one trade. 
That includes crude and copper, which are the primary materials for all economic activity. 
It includes the VIX volatility index, which shows how much fear there was in the markets overnight. 
Similarly, it includes two currencies in particular. 
Whereas the Yen is considered a safe haven, the Australian dollar is seen as higher risk with high potential return.
Finally, it includes the world stock heat map, which shows the overall percentage gains of all the major overseas countries. 
After I look at all 5 indicators, I tally it all together with a simple + or – score.
If the overall score is positive, i'm more likely to trade the SPY long— if negative, I'm more likely to go short. 
Once I take a closer look at the daily and hourly charts, I alert subscribers on my trade of the day. 
Why I Use a Calendar
The day to day benefits of a calendar are hugely beneficial, as you can see. 
But we also have to connect our daily routines with the bigger picture goals. 
That includes weekly, monthly, and annual goals. 
Like making a certain amount of money over the long term… 
And using it to accomplish your real-life goals, whether that's paying down your house, buying a sports car, taking a cruise vacation…
When I look at my calendar success on a month to month basis, I can see how I'm progressing over the course of the year. 
For example, I can take a look at how my performance in August stacked up to the September performance, which I previously shared…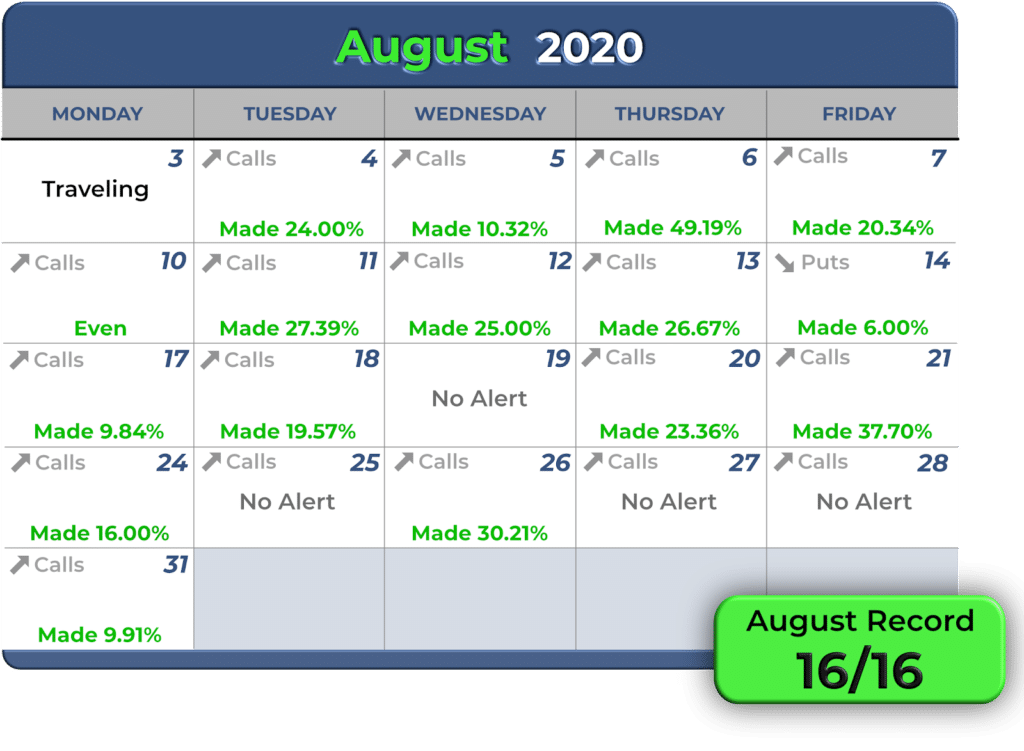 *See disclaimer below
By comparing progress in terms of our larger goals, we can ensure we're learning and growing as traders. 
Start Your Calendar Strong Today
We all want to reach our long term goals. 
But it all starts with the day to day trading process. 
Check out my latest Power of One training event here to learn more.